The Building Women for Construction Program has been going along really well. Step one of the program was to complete the CPC20112 Certificate II in Construction course.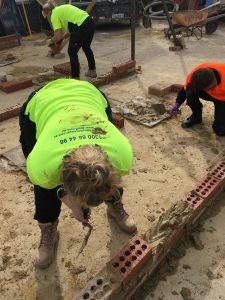 We had 15 females that commenced the Certificate II in Construction course under Skilled Capital Places.
Participants attendance is quite high with most participants are attending most days.
One participant has issues with class based learning and focusing on the tasks at hand. This Participant has worked really hard, as well as the trainers, to keep the focus on the tasks at hand and the participant has stayed in class since commencement of the program.
Another participant has commented that they can see a future in the building industry and feel as though there is now a future for them in the workforce.
The counseling is proving to be beneficial, and is booked solid every week helping the participants to work through their issues.
Physical Strength training is also proving to be valuable, the women are finding they are strengthening their bodies for the job ahead.
July 2019 Update
Participants attendance is still high, we have exceptional attendance, greater than 90% from some participants.
We are very proud of participants in the course and what they have achieved, some participants attention span was short and we have been working with them to focus on the tasks at hand. These participants would normally have left class when faced with something that is too hard or they do not understand. At week 8 we have these participants attending regularly, focused, trying very hard to understand, asking questions in class and looking for additional help.
Physical Strength training is also proving to be valuable, the participants are finding they are strengthening their bodies for the job ahead.
The psychologist is proving to be beneficial and is booked solid every week. She is helping the participants to work through their issues and barriers in re-entering to work force, particularly in the male dominated building industry, as well as helping to settle participants into the training environment.Skills participants have been learning and demonstrating over the last 2 months;

self-awareness, emotional management, effective communication, social awareness and conflict resolution.
participants act polite, show a willingness to change, listen, avoid excuses and help others.
participants stick to schedules, monitoring each other and encourage each other to take breaks when required, resolve conflicts, complete tasks and show empathy.

The build component of the course is going well with participants already constructing the outdoor entertainment area including a pizza oven and tandoori. The participants are keen to attend each practical day and are proud of their achievements at the end of each day.
lots of positive feedback from participants; participants are engaging with each other and eager to learn both theory and practical elements. They are keen to attend building sites for work experience and are looking forward to gaining a job in the building industry.
Participants have gained their White Card and Asbestos Awareness and work experience on building sites has commenced.
Feedback about the course from participants;

Professionally it allows me to gain broader skills which increase a range of employment opportunities available to me. Also it allows me link my previous skills, experience and qualifications to another industry.
The benefit for myself in taking this course is that it has opened the door to a wider range of job opportunities and allows me to 'get a foot in the door' in the industry I would like to have a career in. It has given me a purpose and reason to get out of bed each day which I previously struggled with when recovering from addiction. At the end of each day I have a sense of worth, a sense of achievement and can be proud of myself. I feel comfortable at the course and safe from others judgement which I find in other industries. Never before did I picture myself working in the construction industry but thanks to this course, my teacher, my peers I couldn't think of anything else I would rather do. Each day here learning new things and bettering myself as a person wouldn't have been possible without my training at QTiC.
It has given me a purpose in life after addiction and jail. I never thought I'd ever get a chance to be able to get an education and experience. The program has helped me so much, not
 only giving me skills but has helped me to become a better person.
Due to the flexibility of the course and course coordinator I feel my opportunities of re-entering the workforce have increased significantly. I have felt accepted and comfortable and confident that I will have the ability to complete the course and go on with confidence onto a job site where otherwise I would not have. This offers equal opportunities! The personal growth and development is and has been nurtured in all areas. Being a single stay at home mum for the past 10 years, this is changing my life. We are practically learning giving ability and confidence, 2x a week we are doing fitness and physical conditioning, helping with the demand on our body (Awesome!) while also having a counselor available to help with the mental fear or past needs preventing or causing fears/anxiety in getting back in the workforce. I am growing so much and cannot express the thankfulness I have for this opportunity.
My mental health is a bit better, I'm more active. They are helping me to understand the industry and they are helping us get jobs at the end of this course. They are nice, kind and Lynne and Jason have helped me a lot with stuff going on. I'm learning new skills/knowledge and people skills.
Physical and general exposure to what it is really like to work in the construction industry. Without this opportunity of training I don't think I would have undertaken it. Equipping me with a re
quired knowledge to make a start in the industry. A great starting point.
A personal benefit of this course has been the ability to actually complete a course, and wanting to complete it. Previously I have struggled with completing courses and maintaining motivation. Professionally the  course is helping me to achieve step one of my career plan, step one being learning the basics of construction and getting out onto sites and getting hands on experience so I know how everything is done. The course has also helped me to understand some things I struggled with in high school, particularly maths.
With 4 weeks to go we will be focusing on budgeting lessons, regular site work experience and completion of the entertainment area and work preferences.
Graduation for the Certificate II in Construction course is 2 August 2019.
Photo Gallery
Learning the basics of bricklaying and laying to the line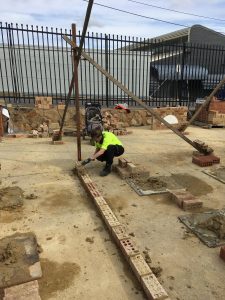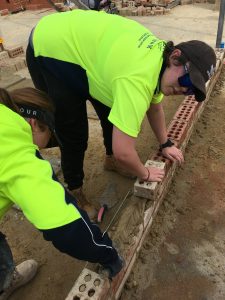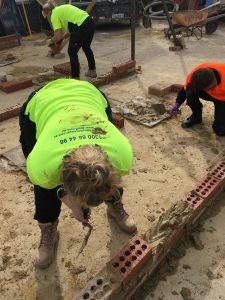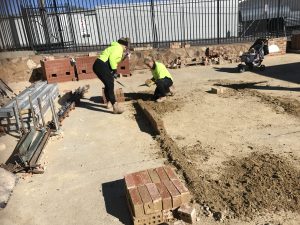 Loading out, setting up and using the laser level and cleaning up the job site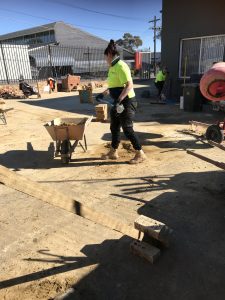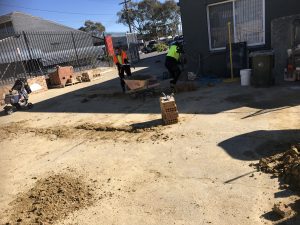 Building the base of the Pizza Oven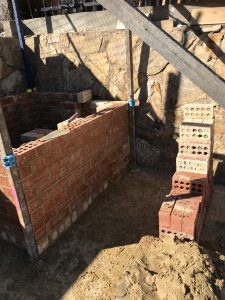 Filing the Pizza Oven with rubble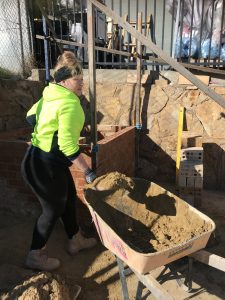 Lynne Sheffield showing the participants how to install a tandoori pot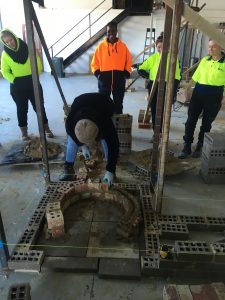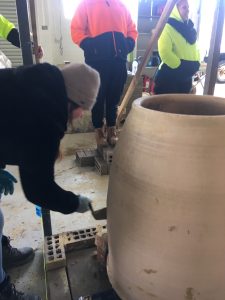 Commencing construction of the live site entertainment area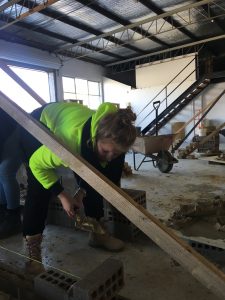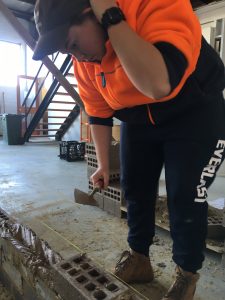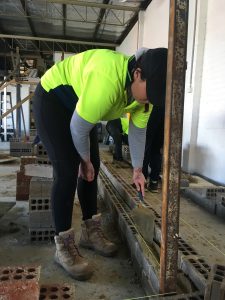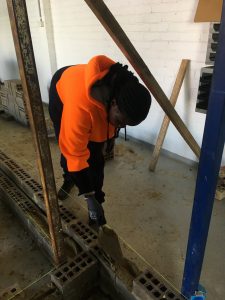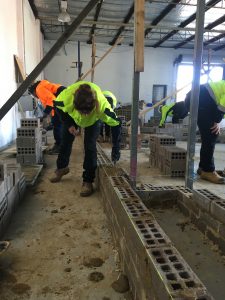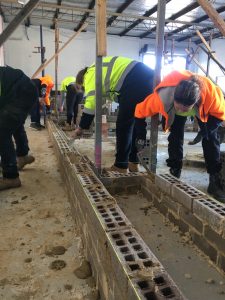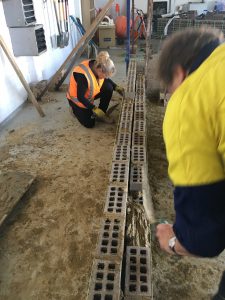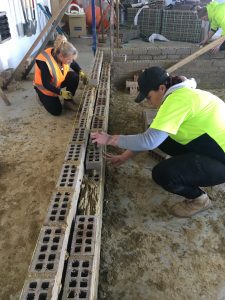 Screeding, and finishing the concrete slab for the seating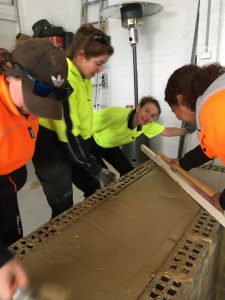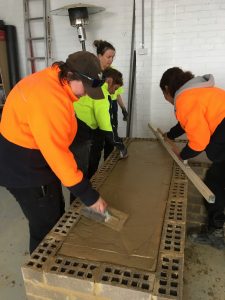 Work Experience at Banyon Constructions Pty Ltd at Watson ACT
Site Induction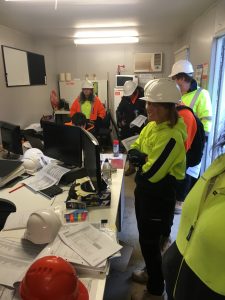 Showing the skills they have learned and working hard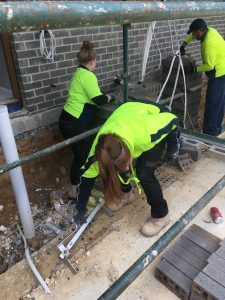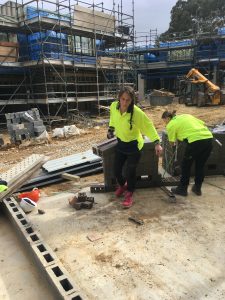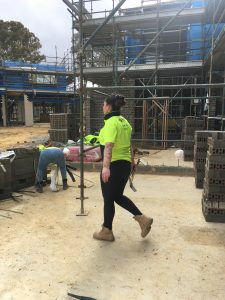 Lunch in the site shed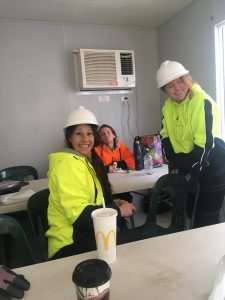 Constructing the entertainment area at 6 Lyell St Fyshwick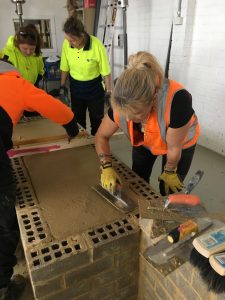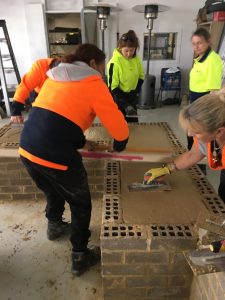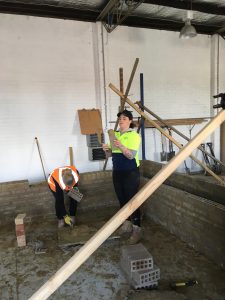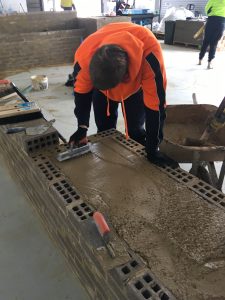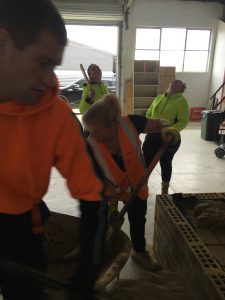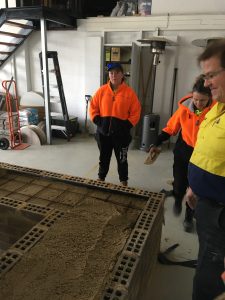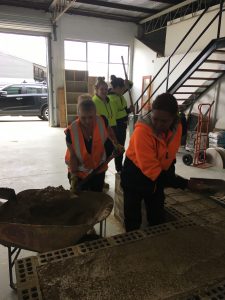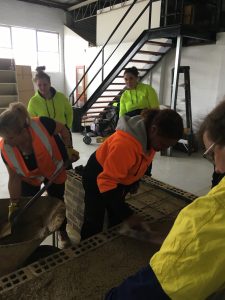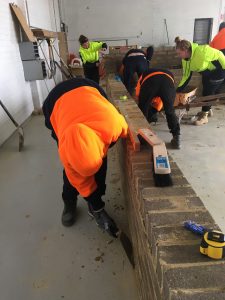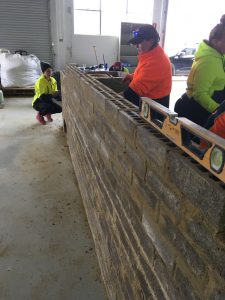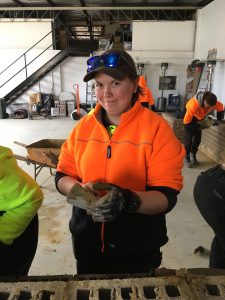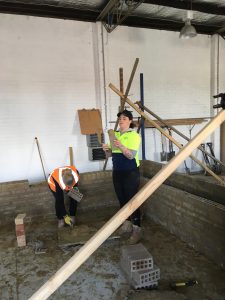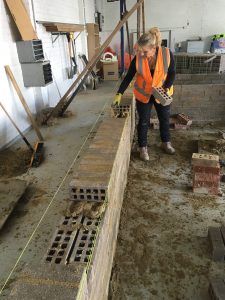 Brickwork all done for the entertainment area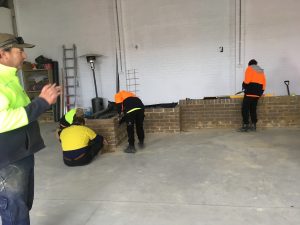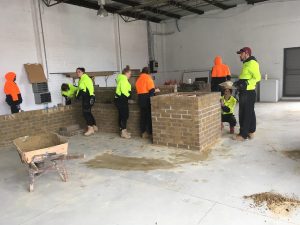 Are you interested in the Building Industry? Are you a women? Do you want to earn a Certificate II in Construction?
                                      Course commences 15 May 2019
                                      Come to one of our information sessions at 10 am Wednesday 8 May or 10 am Tuesday 14 May 2019
                                      6 Lyell St Fyshwick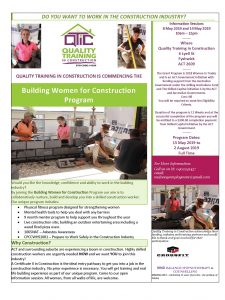 [/et_pb_text][/et_pb_column][/et_pb_row][/et_pb_section]